Amazon Marketplace Integrations

Businesses from new startups to Fortune 500 companies sold more than a billion items through Amazon Marketplace during the 2019 holiday season alone. Amazon Marketplace allows you to build your own branded online store and to put your products in front of more than 300 million global customers. Their fulfillment service can even handle shipping, returns and customer service. There are different plans to choose from with affordable subscription fees, and it's quick and simple to get started. Once you're up and running, you can keep track of your inventory, download custom business reports and monitor your daily sales.
Amazon Marketplace is an ideal way to reach a global audience and to grow sales, but it involves a lot of information - information you'll need to move into other mission-critical business applications. That's where things can get complicated.
Saltbox is the Answer.
The options for connectivity between Amazon Marketplace and other mission-critical business applications are endless with the Saltbox Platform. Vision33 can even leverage The Saltbox Platform to create custom endpoint connections for your unique business application.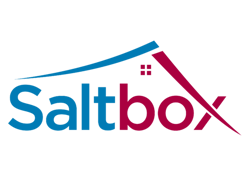 Contact us to solve your integration issues:
Saltbox is designed and built as a cloud-centric tool specifically for connecting transactional data between critical business systems. Additionally, Saltbox provides for integration and workflow construction in a manner that allows for intelligent human intervention in input, approvals and exception handling.
Ready to learn more?