Automate project milestone billing
Companies that deliver project-based services typically invoice customers when a milestone is reached or just starting. Although SAP Business One has a project management module, invoicing is time-consuming. Teams must manually create invoices and add the relevant data so customers can be billed.
Accounting protocols further complicate matters. Invoices raised at the beginning of a project stage or milestone are rarely recognized as revenue until services have been delivered. Usually, this involves manual journal entries to properly account for liabilities and revenue. This process is often managed with spreadsheets every month.
Companies that implement automated project milestone billing will:
Automate the invoicing process
Automatically calculate and post journal entries to manage deferred revenue
Never forget to invoice customers
Prevent billing mistakes
Eliminate manual spreadsheet calculations
Save time
Any company that offers project-related services and uses the project management module in SAP Business One
This automation includes two workflows: 1) Automated milestone/project stage billing and 2) Automated revenue recognition.
The milestone billing workflow finds invoice dates that have been reached and automatically raises an invoice using data added to the milestone by the project manager. Invoice date can be set for the beginning or end of a project milestone. It's one of several user-defined fields (UDFs) added to SAP Business One and used by this automation.
The second workflow finds invoices that have been posted to the deferred income accounts and have a % complete greater than zero. Monthly, this automation calculates the revenue to release to the P&L account. The liability account is debited, and the revenue account is credited. This is typically a reversing journal that reverts the following month. This process continues each month until the project is complete, at which point the final journal is posted to recognize all invoices associated with the project as revenue.
Want to see a demo?
Please complete the form below to request one.
Contact Us
Although Automations for SAP Business One is designed to automate specific business transactions and processes, no two companies are alike. SAP Business One queries and Saltbox workflows, the key components of these automations, are easily customized, ensuring that the solution you buy addresses your business requirements

—

not someone else's.
Business Benefits
How It Works
Who Is This For?
See It in Action
Customizing the Automation
About Automations for SAP Business One
Automations for SAP Business One transforms manual tasks into automated workflows, saving teams time and eliminating mistakes. Each automation performs a critical function for one or more business lines and delivers specific business outcomes, including improved cash flow and increased process efficiency. Automations for SAP Business One is powered by Saltbox, Vision33's exclusive cloud-native integration platform as a service (iPaaS). It unlocks limitless potential for your business—from seamless integrations and automations to enhanced functionality for your core business systems like ERP and CRM.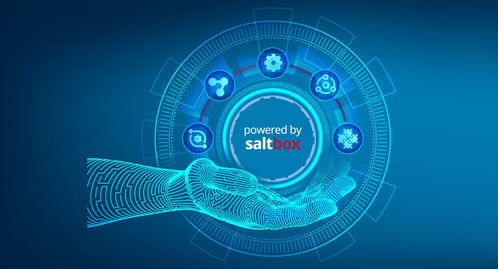 Let's Meet Your Challenge Together
Our resources, methodology, and project governance provide low risk for projects, free up your resources for other initiatives, and give you what you need to focus on where your business is going next.