Create supplier self-invoices automatically for consignment inventory
Pricing, fulfillment, and payment terms often differ between clients. The most trusted clients may be eligible for supplier consignment inventory, which means goods are shipped to and received by the customer, but payment isn't due until those items are used or sold. As the customer removes inventory from the warehouse, they must raise and send an invoice to the supplier for the quantity used (goods issue). The supplier can then invoice them and get paid.
SAP Business One houses the data to manage this process, but the process itself is time-consuming and error-prone, with two manual steps:
Perform a manual cycle/inventory count or run reports and calculations to determine how much inventory was used since they last invoiced their supplier.

Raise A/P invoices so supplier(s) can bill them for the product consumed since the last invoice.
Failing to invoice suppliers promptly can affect their cash flow and erode trust.
By automatically calculating how much supplier consignment inventory was used since the last A/P invoice was raised, companies will:
Eliminate physical inventory counts
Eliminate the tedious process of raising invoices manually

Avoid mistakes

Build trust with suppliers
Anyone running SAP Business One who uses supplier-owned inventory from their supplier.
This automation scans SAP Business One for goods issue and goods issue for production to determine how much inventory was used since the last A/P invoice was issued to the supplier. It then asks SAP Business One to raise a new A/P invoice to the supplier so they can be paid for the consumed items. Multiple goods issues are automatically consolidated onto a single invoice.
Want to see a demo?
Please complete the form below to request one.
Contact Us
Although Automations for SAP Business One is designed to automate specific business transactions and processes, no two companies are alike. SAP Business One queries and Saltbox workflows, the key components of these automations, are easily customized, ensuring that the solution you buy addresses your business requirements—not someone else's.
Business Benefits
How It Works
Who Is This For?
See It in Action
Customizing the Automation
About Automations for SAP Business One
Automations for SAP Business One transforms manual tasks into automated workflows, saving teams time and eliminating mistakes. Each automation performs a critical function for one or more business lines and delivers specific business outcomes, including improved cash flow and increased process efficiency. Automations for SAP Business One is powered by Saltbox, Vision33's exclusive cloud-native integration platform as a service (iPaaS). It unlocks limitless potential for your business—from seamless integrations and automations to enhanced functionality for your core business systems like ERP and CRM.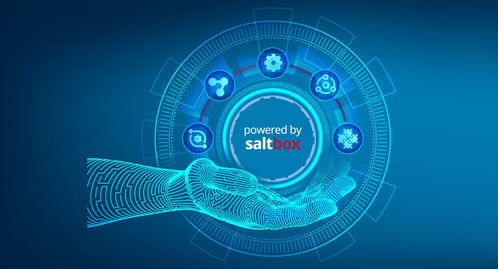 Let's Meet Your Challenge Together
Our resources, methodology, and project governance provide low risk for projects, free up your resources for other initiatives, and give you what you need to focus on where your business is going next.