Calculate min max inventory levels automatically
Anticipating demand for products is a critical function for product-based companies. They can avoid issues like fulfillment delays and high storage costs by adjusting production levels to accommodate seasonal highs and lows.
SAP Business One's MRP module supports this process by automatically creating production or purchase orders when inventory dips below a minimum threshold. However, the threshold must be defined and added to SAP Business One's item master min max fields. Many companies rely on gut instinct or perform complex spreadsheet calculations to determine the values. These approaches aren't sustainable or reliable long term.
By calculating min max inventory levels automatically and simplifying inventory planning, companies will:
Eliminate manual min max calculations and data entry

Prevent stock shortages and costly surpluses

Align production levels to seasonal spikes or dips in demand

Improve demand planning accuracy by using historical data to calculate min max values
SAP Business One customers who use MRP and customers with seasonal production cycles.
This automation uses historical sales data and product lead time to calculate min max inventory levels for each item master at regular intervals. Min max levels can be calculated at the item or warehouse levels. The calculation can be modified to suit customer requirements.
The calculation logic is:
Default Min Max Calculation Logic
| | |
| --- | --- |
| Description of value | Value or Calculation |
| Lead time | 30 days |
| # of items sold over a 30-day period | 100 |
| # of items credited over a 30-day period | -15 |
| # sold (subtotal) | 85 = 100-15 |
| % inventory range | 20% |
| Range calculation | 17 = 85 * 20% |
| Min calculation | 68 = 85 – 17 |
| Max calculation | 102 = 85 + 17 |
Want to see a demo?
Please complete the form below to request one.
Contact Us
Although Automations for SAP Business One is designed to automate specific business transactions and processes, no two companies are alike. SAP Business One queries and Saltbox workflows, the key components of these automations, are easily customized, ensuring that the solution you buy addresses your business requirements—not someone else's.
Business Benefits
How It Works
Who Is This For?
See It in Action
Customizing the Automation
About Automations for SAP Business One
Automations for SAP Business One transforms manual tasks into automated workflows, saving teams time and eliminating mistakes. Each automation performs a critical function for one or more business lines and delivers specific business outcomes, including improved cash flow and increased process efficiency. Automations for SAP Business One is powered by Saltbox, Vision33's exclusive cloud-native integration platform as a service (iPaaS). It unlocks limitless potential for your business—from seamless integrations and automations to enhanced functionality for your core business systems like ERP and CRM.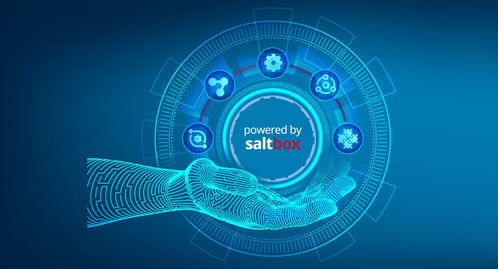 Let's Meet Your Challenge Together
Our resources, methodology, and project governance provide low risk for projects, free up your resources for other initiatives, and give you what you need to focus on where your business is going next.