Create A/R invoices automatically for open delivery notes
Raising an A/R invoice for open delivery notes is the first step in securing payment for goods or services sold. If A/R invoices aren't raised consistently, payments could be delayed—or never received, directly affecting cash flow.
This routine task is manual in SAP Business One. Invoices are raised one at a time by searching for open delivery notes or with the wizard. If the responsible person is absent or forgetful, cash flow is affected.
By automatically raising A/R invoices for open delivery notes, companies will:
Improve cash flow

Never forget or delay the invoicing process

Eliminate the manual process of creating A/R invoices
Every company running SAP Business One.
This automation finds open delivery notes in SAP Business One, creates an A/R invoice for each, and links the invoices to the delivery note and sales order.
Want to see a demo?
Please complete the form below to request one.
Contact Us
Although Automations for SAP Business One is designed to automate specific business transactions and processes, no two companies are alike. SAP Business One queries and Saltbox workflows, the key components of these automations, are easily customized, ensuring that the solution you buy addresses your business requirements—not someone else's.
Business Benefits
How It Works
Who Is This For?
See It in Action
Customizing the Automation
About Automations for SAP Business One
Automations for SAP Business One transforms manual tasks into automated workflows, saving teams time and eliminating mistakes. Each automation performs a critical function for one or more business lines and delivers specific business outcomes, including improved cash flow and increased process efficiency. Automations for SAP Business One is powered by Saltbox, Vision33's exclusive cloud-native integration platform as a service (iPaaS). It unlocks limitless potential for your business—from seamless integrations and automations to enhanced functionality for your core business systems like ERP and CRM.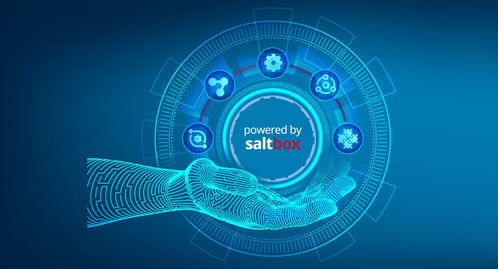 Let's Meet Your Challenge Together
Our resources, methodology, and project governance provide low risk for projects, free up your resources for other initiatives, and give you what you need to focus on where your business is going next.