Create liability accruals automatically for non-inventory and service goods receipt purchase orders (GRPOs)
When a company purchases and receives non-inventory goods or services but hasn't been invoiced, the company should accrue for those liabilities by creating GRPO journal entries in goods received not invoiced (GRNI) or services received not invoiced (SRNI) accounts.
SAP Business One performs this function well for inventory-based goods receipt purchase orders (GRPOs) but doesn't offer the same functionality for non-inventory and service GRPOs. If audited, companies that don't properly accrue for these liabilities can face legal or financial consequences for non-compliance. To avoid that, companies are forced to use manual workarounds, which entails pulling a report of open GRPOs and manually creating journal entries to account for each liability. This is a time-consuming and error-prone process.
By automatically accruing for non-inventory and service GRPOs, companies will:
Save time

Eliminate manual workarounds, including the creation of accrual journal entries

Avoid fines

Pass compliance audits
SAP Business One companies with multiple service-based documents or non-inventory transactions.
This automation finds open service and non-inventory GRPOs in SAP Business One and creates a reversing journal entry that posts an accrual for the open value of the GRPOs. This will happen monthly until an invoice is received.
Want to see a demo?
Please complete the form below to request one.
Contact Us
Although Automations for SAP Business One is designed to automate specific business transactions and processes, no two companies are alike. SAP Business One queries and Saltbox workflows, the key components of these automations, are easily customized, ensuring that the solution you buy addresses your business requirements—not someone else's.
Business Benefits
How It Works
Who Is This For?
See It in Action
Customizing the Automation
About Automations for SAP Business One
Automations for SAP Business One transforms manual tasks into automated workflows, saving teams time and eliminating mistakes. Each automation performs a critical function for one or more business lines and delivers specific business outcomes, including improved cash flow and increased process efficiency. Automations for SAP Business One is powered by Saltbox, Vision33's exclusive cloud-native integration platform as a service (iPaaS). It unlocks limitless potential for your business—from seamless integrations and automations to enhanced functionality for your core business systems like ERP and CRM.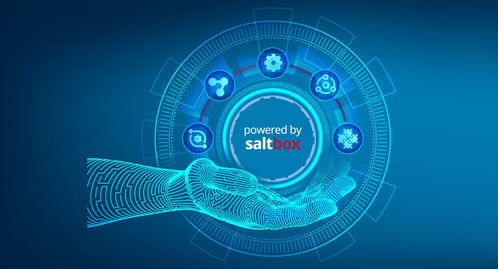 Let's Meet Your Challenge Together
Our resources, methodology, and project governance provide low risk for projects, free up your resources for other initiatives, and give you what you need to focus on where your business is going next.