Defer revenue and raise recurring invoices automatically for service contracts
Deferred revenue is an accounting principle that recognizes when payments were made before products or services were received. Accounting practices require those unshipped goods or services to be recognized as liabilities until they're delivered, at which point a portion of the prepayment should be recognized as revenue. This is done by crediting a revenue account and debiting a liability account for the same amount. This process occurs monthly or quarterly (depending on terms) until the liability is journaled out.
SAP Business One can't automate deferred revenue for service contracts.
This is a headache at month-end for financial teams. On the first of each month, they typically download the required data from SAP Business One and manage the accruals process with a complex set of spreadsheets. This time-consuming, error-prone process can take hours or days and delays month-end close and decision-making.
By automating deferred revenue journal entries for service contracts and raising invoices as defined in the billing contract schedule, companies will:
Close the books faster

Save hours or days of month-end work

Prevent accounting mistakes

Improve cash flow
Any service-based organization using SAP Business One.
This automation automatically raises invoices for service contracts per the billing contract schedule and posts a journal entry to the deferred revenue account. At the end of each month, the automation scans all deferred revenue entries, calculates how much of that liability should be realized as revenue, and creates a new journal entry in the revenue account equal to the proportion of services delivered. A debit is also made to the deferred revenue account.
Want to see a demo?
Please complete the form below to request one.
Contact Us
Although Automations for SAP Business One is designed to automate specific business transactions and processes, no two companies are alike. SAP Business One queries and Saltbox workflows, the key components of these automations, are easily customized, ensuring that the solution you buy addresses your business requirements—not someone else's.
Business Benefits
How It Works
Who Is This For?
See It in Action
Customizing the Automation
About Automations for SAP Business One
Automations for SAP Business One transforms manual tasks into automated workflows, saving teams time and eliminating mistakes. Each automation performs a critical function for one or more business lines and delivers specific business outcomes, including improved cash flow and increased process efficiency. Automations for SAP Business One is powered by Saltbox, Vision33's exclusive cloud-native integration platform as a service (iPaaS). It unlocks limitless potential for your business—from seamless integrations and automations to enhanced functionality for your core business systems like ERP and CRM.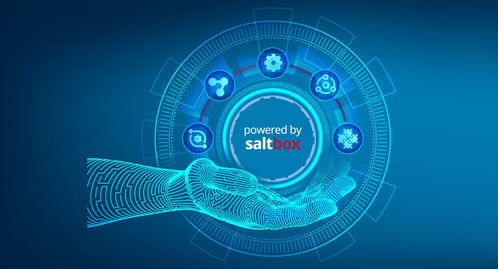 Let's Meet Your Challenge Together
Our resources, methodology, and project governance provide low risk for projects, free up your resources for other initiatives, and give you what you need to focus on where your business is going next.