Merchants using BigCommerce grow 28% year over year and pay less for this eCommerce platform compared to similar platforms. BigCommerce includes numerous out-of-the-box features and gives businesses the freedom to run multiple stores across various front-end solutions. With BigCommerce, you can get your brand into your customers' Facebook, Amazon, and eBay feeds with no additional development work, put wholesale and retail on the same site, and grow your brand internationally with localized site content, currencies, and channels.
BigCommerce's tools help you grow your online store into a thriving, sustainable business. With those tools, however, comes a lot of data and transactions – information you'll need to move into other mission-critical business applications. That's where things can get complicated.
Saltbox is the Answer.
The options for connectivity between BigCommerce and other mission-critical business applications are endless with the Saltbox Platform. Vision33 can even leverage the Saltbox Platform to create custom endpoint connections for your unique business application.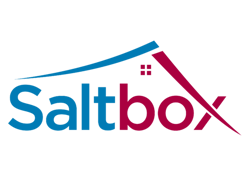 Contact us to solve your integration issues:
Saltbox is designed and built as a cloud-centric tool specifically for connecting transactional data between critical business systems. Saltbox's integration and workflow construction allow intelligent human intervention in input, approvals, and exception handling.
Ready to learn more?