Facebook Store Integrations

If you want to sell your products and services online and have a business Facebook page, the Facebook Store app allows you to create a convenient shopping experience for your customers. The easy-to-use app displays your offerings on your Facebook page and helps you drive sales with features like design, inventory, payment, and shipping. Your customers check out with PayPal, Stripe, or are redirected to your eCommerce site. Facebook Store's single subscription fee includes apps for contact forms, automatic newsletters, coupons, and more.
Facebook Store is inexpensive, easy to set up and use, and will likely be appreciated by customers. However, it also involves a lot of data and transactions – information you'll need to move into other mission-critical business applications. That's where things can get complicated.
Saltbox is the Answer.
The options for connectivity between Facebook Store and other mission-critical business applications are endless with the Saltbox Platform. Vision33 can even leverage the Saltbox Platform to create custom endpoint connections for your unique business application.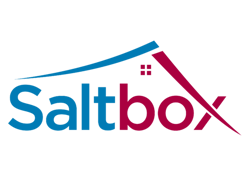 Contact us to solve your integration issues:
Saltbox is designed and built as a cloud-centric tool specifically for connecting transactional data between critical business systems. Saltbox's integration and workflow construction allow intelligent human intervention in input, approvals, and exception handling.
Ready to learn more?