More than 68,000 businesses in 100 countries are experiencing meaningful growth thanks to HubSpot. This marketing, sales, and service software uses an inbound methodology: What's good for your bottom line is good for your customers. You can use the marketing hub for lead generation, marketing automation, and analytics. You can create effective inbound marketing campaigns, grow traffic, and convert visitors to leads. The sales hub handles email tracking, scheduling meetings, and email automation to eliminate tedious tasks and close deals faster. Finally, the service hub manages tickets and customer feedback so you can connect with your customers and provide world-class service. You can use the three hubs separately or together, and at the heart lives a free CRM.
HubSpot and its inbound movement empower you to stop interrupting prospects with unwanted marketing and focus on delighting your customers. This, however, involves a lot of contact, lead, and customer information – information you'll need to move into other mission-critical business applications. That's where things can get complicated.
Saltbox is the Answer.
The options for connectivity between Hubspot and other mission-critical business applications are endless with the Saltbox Platform. Vision33 can even leverage the Saltbox Platform to create custom endpoint connections for your unique business application.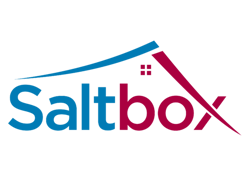 Contact us to solve your integration issues:
Saltbox is designed and built as a cloud-centric tool specifically for connecting transactional data between critical business systems. Saltbox's integration and workflow construction allow intelligent human intervention in input, approvals, and exception handling.
Ready to learn more?