Integrating
BigCommerce

with your business just got easier

Merchants using BigCommerce grow 28% year over year and pay less for this eCommerce platform compared to similar platforms. BigCommerce includes numerous out-of-the-box features and gives businesses the freedom to run multiple stores across various front-end solutions. With BigCommerce, you can get your brand into your customers' Facebook, Amazon, and eBay feeds with no additional development work, put wholesale and retail on the same site, and grow your brand internationally with localized site content, currencies, and channels.

BigCommerce's tools help you grow your online store into a thriving, sustainable business. With those tools, however, comes a lot of data and transactions – information you'll need to move into other mission-critical business applications. That's where things can get complicated.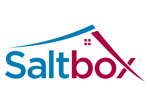 About Saltbox
The Saltbox Platform is a born-in-the-cloud iPaaS (integration platform as a service) solution for enterprise integration, workflow, and collaboration between business applications.
Interested in learning more about this connector and how you can streamline operations with Saltbox?
Complete the form to start the conversation.