Integrating
Amazon Marketplace Web Services (MWS)

with your business just got easier.

Businesses—from new startups to Fortune 500 companies—sold more than a billion items through Amazon Marketplace during the 2019 holiday season. Amazon Marketplace allows you to build your own branded online store and put your products in front of more than 300 million global customers. Their fulfillment service even handles shipping, returns, and customer service. There are multiple plan options with affordable subscription fees, and it's quick and easy to get started. Once you're up and running, you can track inventory, download custom business reports, and monitor sales.

Amazon Marketplace is an ideal way to reach a global audience and grow sales, but it involves a lot of information—information you'll need to move into other mission-critical business applications. That's where things can get complicated.

Amazon is discontinuing support for its MWS API on December 31, 2023. Future integrations will be built using the Amazon Seller Central connector. It leverages Amazon's newest API and provides support for FBA (Fulfillment by Amazon) and FBM (Fulfilment by Merchant).
About Saltbox
Integration, the lifeblood of business agility and a competitive advantage in fast-evolving markets, should be accessible to every company. That's why Vision33, business technology, process, and integration experts, developed Saltbox.

Saltbox is a cloud-native, low-code integration platform as a service (iPaaS) solution that empowers small and midsized companies to integrate disconnected business systems like ERP, CRM, and eCommerce.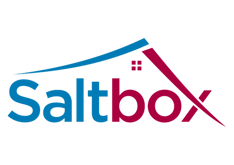 Interested in learning more about this connector and how you can streamline operations with Saltbox?
Complete the form to start the conversation.