Integrating
File Processing Utility

with your business just got easier.

File Processor Utility Connector is an in-house utility used to support processing files. The File Processor Utility Connector for the Saltbox Platform is used to support the processing of CSV, Excel and other types of files. Because the File Processor is meant to supplement other connectors, such as Secure File Transfer Protocol (SFTP) and File Transfer Protocol (FTP), it does not include actions or converters of its own. The File Processor Utility Connector includes triggers that initiate workflows and are also used to define the data supplied to a workflow.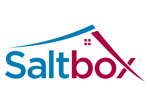 About Saltbox
The Saltbox Platform is a born-in-the-cloud iPaaS (integration platform as a service) solution for enterprise integration, workflow, and collaboration between business applications.
Interested in learning more about this connector and how you can streamline operations with Saltbox?
Complete the form to start the conversation.