Integrating
File Processing Utility

with your business just got easier.

File Processor Utility Connector is an in-house utility used to support processing files. The File Processor Utility Connector for the Saltbox Platform is used to support the processing of CSV, Excel and other types of files. Because the File Processor is meant to supplement other connectors, such as Secure File Transfer Protocol (SFTP) and File Transfer Protocol (FTP), it does not include actions or converters of its own. The File Processor Utility Connector includes triggers that initiate workflows and are also used to define the data supplied to a workflow.
About Saltbox
Integration, the lifeblood of business agility and a competitive advantage in fast-evolving markets, should be accessible to every company. That's why Vision33, business technology, process, and integration experts, developed Saltbox.

Saltbox is a cloud-native, low-code integration platform as a service (iPaaS) solution that empowers small and midsized companies to integrate disconnected business systems like ERP, CRM, and eCommerce.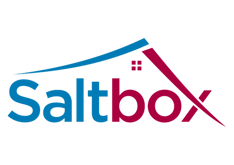 Interested in learning more about this connector and how you can streamline operations with Saltbox?
Complete the form to start the conversation.