Integrating
Focus POS

with your business just got easier.

Trusted by some of the biggest names in the hospitality industry, Focus POS is software that helps dining establishments control labor costs, manage inventory and achieve greater visibility into their businesses. Focus POS is easy to install, use and maintain and allows staff to manage tables, get orders to the kitchen and process payments. Focus POS also supports superior customer service, allowing restaurants to create the dining experiences that earn customer loyalty.

Focus POS maximizes operational efficiency while minimizing costs, but it involves a lot of information - information you'll need to move into other mission-critical business applications. That's where things can get complicated.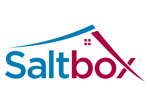 About Saltbox
The Saltbox Platform is a born-in-the-cloud iPaaS (integration platform as a service) solution for enterprise integration, workflow, and collaboration between business applications.
Interested in learning more about this connector and how you can streamline operations with Saltbox?
Complete the form to start the conversation.