Integrating
FocusPoint® from Focused Impressions

with your business just got easier.

FocusPoint® by Focused Impressions is the premier cloud eCommerce solution that empowers small and midsized companies running SAP Business One to drive growth and expand market share through online sales channels. It's the only eCommerce platform certified for use with SAP Business One. 

Highly configurable, FocusPoint enables companies to integrate one or more B2B, B2C, or D2C sites into a single, self-service web store while eliminating unnecessary integration costs and delays. Powerful and easy to use, you can be up and running in as little as a month. 

FocusPoint allows you to: 
Deploy a robust eCommerce management experience with tie-ins to marketing, analytics, social media, third-party logistics,

and warehousing

 

Manage multiple online shops with a single platform

 

Quickly add new sales channels to expand market share

 

Enable sales teams to sell while on the go

 

Automate data flow between systems to keep everything update

d

 
Focused Impressions has chosen Vision33's The Saltbox Platform as their strategic integration partner, putting the power of an integrated ERP-eCommerce platform within reach for smaller companies.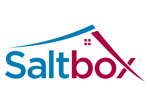 About Saltbox
The Saltbox Platform is a born-in-the-cloud iPaaS (integration platform as a service) solution for enterprise integration, workflow, and collaboration between business applications.
Interested in learning more about this connector and how you can streamline operations with Saltbox?
Complete the form to start the conversation.