Integrating
Gmail

with your business just got easier.

Developed by Google, Gmail is a free, web-based email service for any device. Gmail allows users to easily organize their email, receive emails up to 50 GB in size, and set reminders to respond to emails. Gmail users can also chat, make voice and video calls, and collaborate on business projects through shared files and tasks.

Gmail is simple and intuitive to use and can capture a lot of information – information you'll need to move into other mission-critical business applications. That's where things can get complicated.
About Saltbox
Integration, the lifeblood of business agility and a competitive advantage in fast-evolving markets, should be accessible to every company. That's why Vision33, business technology, process, and integration experts, developed Saltbox.

Saltbox is a cloud-native, low-code integration platform as a service (iPaaS) solution that empowers small and midsized companies to integrate disconnected business systems like ERP, CRM, and eCommerce.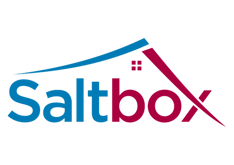 Interested in learning more about this connector and how you can streamline operations with Saltbox?
Complete the form to start the conversation.