Integrating HubSpot with your business just got easier
More than 68,000 businesses in 100 countries are experiencing meaningful growth thanks to HubSpot. This marketing, sales, and service software uses an inbound methodology: What's good for your bottom line is good for your customers. You can use the marketing hub for lead generation, marketing automation, and analytics. You can create effective inbound marketing campaigns, grow traffic, and convert visitors to leads. The sales hub handles email tracking, scheduling meetings, and email automation to eliminate tedious tasks and close deals faster. Finally, the service hub manages tickets and customer feedback so you can connect with your customers and provide world-class service. You can use the three hubs separately or together, and at the heart lives a free CRM.
HubSpot and its inbound movement empower you to stop interrupting prospects with unwanted marketing and focus on delighting your customers. This, however, involves a lot of contact, lead, and customer information – information you'll need to move into other mission-critical business applications. That's where things can get complicated.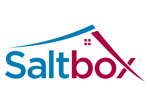 About Saltbox
The Saltbox Platform is a born-in-the-cloud iPaaS (integration platform as a service) solution for enterprise integration, workflow, and collaboration between business applications.
The Saltbox Platform is...
Enables your Digital Transformation Journey
Easily add modern applications with APIs to the Saltbox Platform with an industry or custom connector.
Simplifys Implementation
A low-code process speeds your project and requires fewer revisions during the integration process because innovation happens closer to the application and user.
Save on Costs
Reduce down-time and ensure errors aren't costing you.
Dashboards and Metrics
Understand the status and volume of all integrations with just a quick review.
People were, and still are, wanting to enjoy espresso at home, So, it was the right time for us to get WooCommerce and SAP integrated."
Jon Doerr
Technical and Automation Projects Manager at La Marzocco USA
When they said they could integrate our CAD with Business One, we had them visit right away."
Scott Livingston
Director of IT at Connectrac
Integrations to Supercharge Your Business
The options for connectivity between Shopify and the other mission-critical business applications are endless with the Saltbox Platform. Vision33 can even leverage the Saltbox Plaform.