Integrating
iDocuments

with your business just got easier.

iDocuments is a browser-based solution that that frees your team from manual, tedious tasks and allows your business to focus on innovation and growth. Purchasing, AP invoice, expenses, sales and self-service HR solutions give you total control of and complete visibility into your entire operations. Best of all, iDocuments is intuitive and easy to use, requiring little if any training.

iDocuments simplifies, streamlines and automates daily business activities, but it involves a lot of data – and you may need to move that data into other mission-critical business applications. That's where things can get complicated.
About Saltbox
Integration, the lifeblood of business agility and a competitive advantage in fast-evolving markets, should be accessible to every company. That's why Vision33, business technology, process, and integration experts, developed Saltbox.

Saltbox is a cloud-native, low-code integration platform as a service (iPaaS) solution that empowers small and midsized companies to integrate disconnected business systems like ERP, CRM, and eCommerce.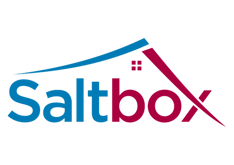 Interested in learning more about this connector and how you can streamline operations with Saltbox?
Complete the form to start the conversation.