Integrating
IDS Logistics

with your business just got easier.

IDS offers a suite of asset finance technologies for banks, independents and captives. IDS products include IDScloud, Portfolio Risk Visualizer, a workflow-based origination solution, a portfolio management solution, and a flexible pricing tool. These solutions allow businesses in the financial industry to simplify their IT structure and respond faster to deals.

IDS can help you automate processes and reduce operational costs, but the products store a lot of information - information you'll need to move into other mission-critical business applications. That's where things can get complicated.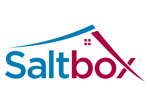 About Saltbox
The Saltbox Platform is a born-in-the-cloud iPaaS (integration platform as a service) solution for enterprise integration, workflow, and collaboration between business applications.
Interested in learning more about this connector and how you can streamline operations with Saltbox?
Complete the form to start the conversation.