Integrating
Magento Commerce

with your business just got easier.

Magento is an eCommerce platform that allows companies of all sizes to sell to businesses and consumers online. Offering out-of-the-box or customized solutions, Magento's flexibility allows businesses to develop personalized content and promotions, resulting in a smooth path to purchase. Shipping, inventory and order management, and customer service tools help businesses provide the ideal digital retail experience.

Although Magento simplifies the online selling process, it involves a lot of data and transactions – transactions you'll need to move into other mission-critical business applications. That's where things can get complicated.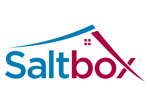 About Saltbox
The Saltbox Platform is a born-in-the-cloud iPaaS (integration platform as a service) solution for enterprise integration, workflow, and collaboration between business applications.
Interested in learning more about this connector and how you can streamline operations with Saltbox?
Complete the form to start the conversation.