Integrating
Microsoft 365

with your business just got easier.

Microsoft 365 is a subscription service that includes productivity applications like Word, Excel, PowerPoint and Outlook, that can be used from any device. It also includes cloud-based software as a service products for businesses, such as Exchange Server, Skype for Business and Sharepoint. Microsoft 365's suite of solutions allows businesses to be more productive, store and share files, foster teamwork and collaboration and automate business processes.

Microsoft 365 offers powerful tools to build and manage a business, but it involves a lot of information - information you'll need to move into other mission-critical business applications. That's where things can get complicated.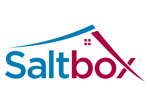 About Saltbox
The Saltbox Platform is a born-in-the-cloud iPaaS (integration platform as a service) solution for enterprise integration, workflow, and collaboration between business applications.
Interested in learning more about this connector and how you can streamline operations with Saltbox?
Complete the form to start the conversation.