Integrating
Microsoft SQL Server

with your business just got easier.

Microsoft SQL Server is used to manage relational databases that store data vital to your business. Its primary function is to store and retrieve data as requested by other software applications, which run either on the same computer or on another computer across a network. SQL Server is well-established as a leading industry data management tool that makes data management possible worldwide on any scale. If you use Microsoft SQL Server to store and retrieve data, however, you still sometimes need to pull that data into other mission-critical business applications. That's where things can get complicated.
About Saltbox
Integration, the lifeblood of business agility and a competitive advantage in fast-evolving markets, should be accessible to every company. That's why Vision33, business technology, process, and integration experts, developed Saltbox.

Saltbox is a cloud-native, low-code integration platform as a service (iPaaS) solution that empowers small and midsized companies to integrate disconnected business systems like ERP, CRM, and eCommerce.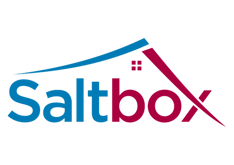 Interested in learning more about this connector and how you can streamline operations with Saltbox?
Complete the form to start the conversation.