Integrating
NNR Global Logistics

with your business just got easier.

Over one million customers per day trust NNR Global Logistics to provide fully managed logistics solutions, including inventory management and distribution and global cargo movements via ocean, air, road and rail. NNR Global Logistics offers contract warehousing and distribution services using sophisticated warehouse management systems to provide real-time inventory management. They can even manage your entire supply chain from freight management and warehousing to purchase order and vendor management, resulting in complete supply chain visibility.

With a growing network of facilities across the globe, NNR Global Logistics can be an ideal supply chain partner, but a lot of information is involved - information you'll need to move into other mission-critical business applications. That's where things can get complicated.
About Saltbox
Integration, the lifeblood of business agility and a competitive advantage in fast-evolving markets, should be accessible to every company. That's why Vision33, business technology, process, and integration experts, developed Saltbox.

Saltbox is a cloud-native, low-code integration platform as a service (iPaaS) solution that empowers small and midsized companies to integrate disconnected business systems like ERP, CRM, and eCommerce.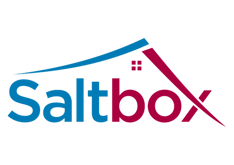 Interested in learning more about this connector and how you can streamline operations with Saltbox?
Complete the form to start the conversation.