Integrating
Pharos CRM

with your business just got easier.

Pharos is a mix-and-match product suite that includes eCommerce, marketing and sales solutions. Businesses turn to Pharos for a one-stop-stop to create attractive and efficient online experiences. With Pharos, businesses save time, remove data silos, empower their salespeople with robust sales tools. Businesses can create marketing campaigns with ease to increase sales.

Although Pharos simplifies the online selling process, it involves a lot of data and transactions – transactions you may need to move into other mission-critical business applications. That's where things can get complicated.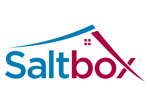 About Saltbox
The Saltbox Platform is a born-in-the-cloud iPaaS (integration platform as a service) solution for enterprise integration, workflow, and collaboration between business applications.
Interested in learning more about this connector and how you can streamline operations with Saltbox?
Complete the form to start the conversation.