Integrating
SAP HANA

with your business just got easier.

At the foundation of SAP's Business Technology Platform is SAP HANA, a powerful in-memory database that runs advanced analytics and high-speed transactions in a single system. Tens of thousands of customers around the world rely on SAP HANA to make data-driven, real-time decisions and actions. SAP HANA's advanced analytics run on-premise and in the cloud, and make IT easier for businesses.

SAP HANA can help your business innovate and digitally transform, but it involves a lot of information - information you'll need to move into other mission-critical business applications. That's where things can get complicated.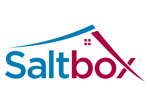 About Saltbox
The Saltbox Platform is a born-in-the-cloud iPaaS (integration platform as a service) solution for enterprise integration, workflow, and collaboration between business applications.
Interested in learning more about this connector and how you can streamline operations with Saltbox?
Complete the form to start the conversation.