Integrating
SFTP Server Utility

with your business just got easier.

SSH File Transfer Protocol (SFTP) is a network protocol that provides file access, file transfer and file management over any reliable data stream. This popular method for securely transferring files over remote systems was designed by the Internet Engineering Task Force as an extension of the Secure Shell protocol (SSH) version 2.0 to enhance secure file transfer capabilities.

The SFTP Utility Connector for the Saltbox Platform is used to download or upload files to an SFTP system. It includes various actions that are used by a workflow to download, upload or inspect data from a system. Additionally, workflow triggers initiate workflows and are used to define the data supplied to a workflow. Raw message content settings are used by workflow triggers to define how to process data fetched from a system. This converts data from one format into Saltbox Message format so it can be processed by the workflow.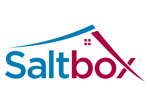 About Saltbox
The Saltbox Platform is a born-in-the-cloud iPaaS (integration platform as a service) solution for enterprise integration, workflow, and collaboration between business applications.
Interested in learning more about this connector and how you can streamline operations with Saltbox?
Complete the form to start the conversation.