Integrating
SPS Commerce

with your business just got easier.

SPS Commerce has been pioneering retail automation since 2001 - everything from electronic data interchange (EDI) to full-scale retail change management. SPS Commerce provides best-in-class technology and a team of retail supply chain experts to help their customers plan, execute and manage their retail strategies. They partner with retailers, suppliers, third-party logistics (3PLs) and carriers, grocers, distributors and eCommerce clients. Businesses that utilize SPS Commerce spend less time managing systems and pursuing trading partners and more time focusing on customer service and selling their products.

SPS Commerce can simplify your retail processes, but there's a lot of data involved – and you may need to move that data into other mission-critical business applications. That's where things can get complicated.
About Saltbox
Integration, the lifeblood of business agility and a competitive advantage in fast-evolving markets, should be accessible to every company. That's why Vision33, business technology, process, and integration experts, developed Saltbox.

Saltbox is a cloud-native, low-code integration platform as a service (iPaaS) solution that empowers small and midsized companies to integrate disconnected business systems like ERP, CRM, and eCommerce.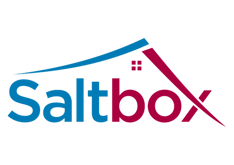 Interested in learning more about this connector and how you can streamline operations with Saltbox?
Complete the form to start the conversation.