Integrating
Storemapper

with your business just got easier.

Businesses use Storemapper, a store locator app, to help their customers find their locations and products. Storemapper's software, which is Google Maps-certified and cloud-based, easily installs in minutes without coding. Storemapper is usable on any device and integrates with Shopify, Squarespace, BigCommerce, and many other platforms.

Simple but powerful, Storemapper is customizable and delivers robust analytics. By seeing which stores get the most traffic, businesses can route their inventory accordingly and use Storemapper as a vital growth tool. Since Storemapper captures a massive amount of information, however, you'll need to move that information into other mission-critical business applications. That's where things can get complicated.
About Saltbox
Integration, the lifeblood of business agility and a competitive advantage in fast-evolving markets, should be accessible to every company. That's why Vision33, business technology, process, and integration experts, developed Saltbox.

Saltbox is a cloud-native, low-code integration platform as a service (iPaaS) solution that empowers small and midsized companies to integrate disconnected business systems like ERP, CRM, and eCommerce.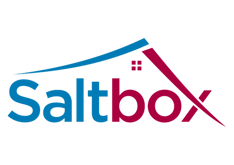 Interested in learning more about this connector and how you can streamline operations with Saltbox?
Complete the form to start the conversation.