Integrating
Survey Monkey

with your business just got easier.

Are your customers satisfied with your products and services? Survey Monkey makes it easy to find out. Every day, people answer 20 million questions in this survey software. With Survey Monkey, you can create surveys, quizzes, and polls for any audience. There are templates and sample questions written by experts, or you can customize your surveys with themes, your logo, and branded images. Your customers' valuable responses come through a variety of channels, and powerful analysis tools help you measure and understand the feedback, putting you in a position to make decisions that drive growth and innovation.

If your customer data lives in an accounting or enterprise resource planning (ERP) solution, you'll need to move that data into Survey Monkey. You'll also need to move Survey Monkey's survey data into other mission-critical business applications. That's where things can get complicated.
About Saltbox
Integration, the lifeblood of business agility and a competitive advantage in fast-evolving markets, should be accessible to every company. That's why Vision33, business technology, process, and integration experts, developed Saltbox.

Saltbox is a cloud-native, low-code integration platform as a service (iPaaS) solution that empowers small and midsized companies to integrate disconnected business systems like ERP, CRM, and eCommerce.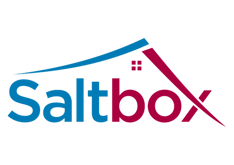 Interested in learning more about this connector and how you can streamline operations with Saltbox?
Complete the form to start the conversation.