Integrating Webhook Utility with your business just got easier
A webhook is a way to change the behavior of a webpage or web application with custom callbacks. These callbacks can be maintained, altered, and managed by third-party users and developers who may not have been involved with the original website or application.
The Webhook Utility Connector for Saltbox allows third-party applications to securely trigger a workflow. Event triggers allow workflows to be activated from message events rather than on a schedule. The Webhook Utility Connector can be triggered from any third-party system with appropriate authentication details. Additionally, raw message content settings are used by workflow triggers to define how to process data fetched from a system. This converts data from one format into Saltbox Message format so it can be processed by the workflow.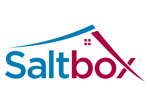 About Saltbox
The Saltbox Platform is a born-in-the-cloud iPaaS (integration platform as a service) solution for enterprise integration, workflow, and collaboration between business applications.
The Saltbox Platform is...
Enables your Digital Transformation Journey
Easily add modern applications with APIs to the Saltbox Platform with an industry or custom connector.
Simplifys Implementation
A low-code process speeds your project and requires fewer revisions during the integration process because innovation happens closer to the application and user.
Save on Costs
Reduce down-time and ensure errors aren't costing you.
Dashboards and Metrics
Understand the status and volume of all integrations with just a quick review.
People were, and still are, wanting to enjoy espresso at home, So, it was the right time for us to get WooCommerce and SAP integrated."
Jon Doerr
Technical and Automation Projects Manager at La Marzocco USA
When they said they could integrate our CAD with Business One, we had them visit right away."
Scott Livingston
Director of IT at Connectrac
Integrations to Supercharge Your Business
The options for connectivity between Shopify and the other mission-critical business applications are endless with the Saltbox Platform. Vision33 can even leverage the Saltbox Plaform.