Integrating
Zendesk

with your business just got easier.

Sometimes your customers want to talk to you. Sometimes they don't. Either way, Zendesk makes conversations easier so you can build better customer experiences. Zendesk's CRM software for support, sales, and customer engagement offers features that let customers help themselves, engage in a live chat, exchange messages, or initiate phone calls. Support software makes it easy for conversations to flow seamlessly across channels, regardless of where the conversation started – email, Twitter, Instagram, even a YouTube comment. An internal helpdesk in the support software creates a consumer-like experience for your employees, making them happier and more productive. Zendesk's sales software includes tools that turn conversations into conversions. Businesses using this software see more productivity, better processes, and clearer visibility into their pipelines.

Stellar customer service is critical for success, and Zendesk helps you provide that service. But it also means you're storing and organizing a lot of customer and conversation data – data you'll need to move into other mission-critical business applications. That's where things can get complicated.
About Saltbox
Integration, the lifeblood of business agility and a competitive advantage in fast-evolving markets, should be accessible to every company. That's why Vision33, business technology, process, and integration experts, developed Saltbox.

Saltbox is a cloud-native, low-code integration platform as a service (iPaaS) solution that empowers small and midsized companies to integrate disconnected business systems like ERP, CRM, and eCommerce.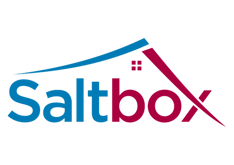 Interested in learning more about this connector and how you can streamline operations with Saltbox?
Complete the form to start the conversation.