Sage Intacct Integrations

Sage Intacct is accounting and financial management software that automates complex business processes, increases productivity, and helps you make smarter decisions. Intacct's core financials handle accounts payable, accounts receivable, cash management, general ledger, order management, and purchasing, with add-on programs to enhance the main product.
Intacct makes accounting easier, but you'll probably need to move the information into other mission-critical business applications. That's where things can get complicated.
Saltbox is the Answer.
The options for connectivity between Sage Intacct and other mission-critical business applications are endless with the Saltbox Platform. Vision33 can even leverage the Saltbox Platform to create custom endpoint connections for your unique business application.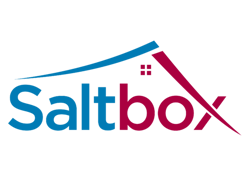 Contact us to solve your integration issues:
Saltbox is designed and built as a cloud-centric tool specifically for connecting transactional data between critical business systems. Saltbox's integration and workflow construction allow intelligent human intervention in input, approvals, and exception handling.
Ready to learn more?