Businesses use Storemapper, a store locator app, to help their customers find their locations and products. Storemapper's software, which is Google Maps-certified and cloud-based, easily installs in minutes without coding. Storemapper is usable on any device and integrates with Shopify, Squarespace, BigCommerce, and many other platforms.
Simple but powerful, Storemapper is customizable and delivers robust analytics. By seeing which stores get the most traffic, businesses can route their inventory accordingly and use Storemapper as a vital growth tool. Since Storemapper captures a massive amount of information, however, you'll need to move that information into other mission-critical business applications. That's where things can get complicated.
Saltbox is the Answer.
The options for connectivity between Storemapper and other mission-critical business applications are endless with the Saltbox Platform. Vision33 can even leverage the Saltbox Platform to create custom endpoint connections for your unique business application.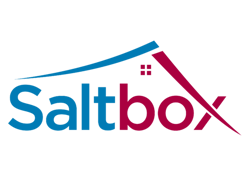 Contact us to solve your integration issues:
Saltbox is designed and built as a cloud-centric tool specifically for connecting transactional data between critical business systems. Additionally, Saltbox provides for integration and workflow construction in a manner that allows for intelligent human intervention in input, approvals and exception handling.
Ready to learn more?