WordPress powers a third of the web, and its eCommerce platform, WooCommerce, allows WordPress customers to sell anything online by seamlessly integrating commerce and content. The free WooCommerce plug-in includes robust out-of-the-box features but is also customizable. Businesses can choose from countless store themes or create their own and can offer an unlimited number of products for sale with unlimited images and galleries. WooCommerce also offers more than 400 free and paid extensions for payments, shipping, marketing, and accounting.
WooCommerce simplifies the online selling process, but it racks up a lot of data and transactions – information you'll need to move into other mission-critical business applications. That's where things can get complicated.
Saltbox is the Answer.
The options for connectivity between WooCommerce and other mission-critical business applications are endless with the Saltbox Platform. Vision33 can even leverage the Saltbox Platform to create custom endpoint connections for your unique business application.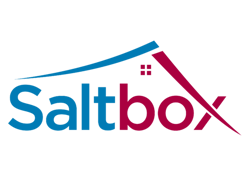 Contact us to solve your integration issues:
Saltbox is designed and built as a cloud-centric tool specifically for connecting transactional data between critical business systems. Additionally, Saltbox provides for integration and workflow construction in a manner that allows for intelligent human intervention in input, approvals and exception handling.
Ready to learn more?