Create subassembly work orders automatically
A work order (also called a production order) is needed for every part or product assembled. Complex products, like cars, have hundreds of subassembly components that must be readily available as inventory to build the final product.
With each subassembly component requiring its own work order, teams can spend hours or days manually creating them to prepare for production cycles. The downstream impact of manual data entry include production delays and other costly mistakes.
By automating the creation of work orders for subassembly components, companies will:
Shave days or weeks off production cycles

Avoid costly mistakes and production delays

Improve the accuracy of work orders

Potentially avoid the high cost of MRP licenses

Eliminate tedious administrative work and data entry
Medium to advanced manufacturers that use SAP Business One.
This automation finds newly created work orders with subassembly components in SAP Business One and automatically creates a new work order for each component.
Want to see a demo?
Please complete the form below to request one.
Contact Us
Although Automations for SAP Business One is designed to automate specific business transactions and processes, no two companies are alike. SAP Business One queries and Saltbox workflows, the key components of these automations, are easily customized, ensuring that the solution you buy addresses your business requirements—not someone else's.
Business Benefits
How It Works
Who Is This For?
See It in Action
Customizing the Automation
About Automations for SAP Business One
Automations for SAP Business One transforms manual tasks into automated workflows, saving teams time and eliminating mistakes. Each automation performs a critical function for one or more business lines and delivers specific business outcomes, including improved cash flow and increased process efficiency. Automations for SAP Business One is powered by Saltbox, Vision33's exclusive cloud-native integration platform as a service (iPaaS). It unlocks limitless potential for your business—from seamless integrations and automations to enhanced functionality for your core business systems like ERP and CRM.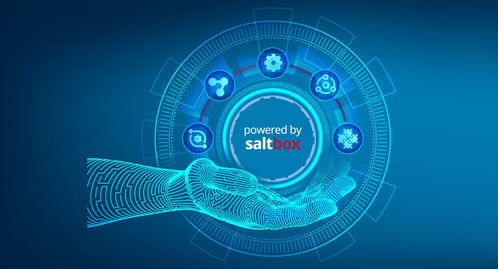 Let's Meet Your Challenge Together
Our resources, methodology, and project governance provide low risk for projects, free up your resources for other initiatives, and give you what you need to focus on where your business is going next.