Saltbox Connectors
The Saltbox Platform uses connectors to seamlessly integrate mission-critical applications. This empowers businesses to replace point-to-point solutions, error-prone manual processes, and data management efforts with powerful data synchronization and automated workflows.
There are 2 types of connectors:
Application connectors
Transform and move data between business applications.
Utility connectors
Extend workflow functionality or connect with legacy apps.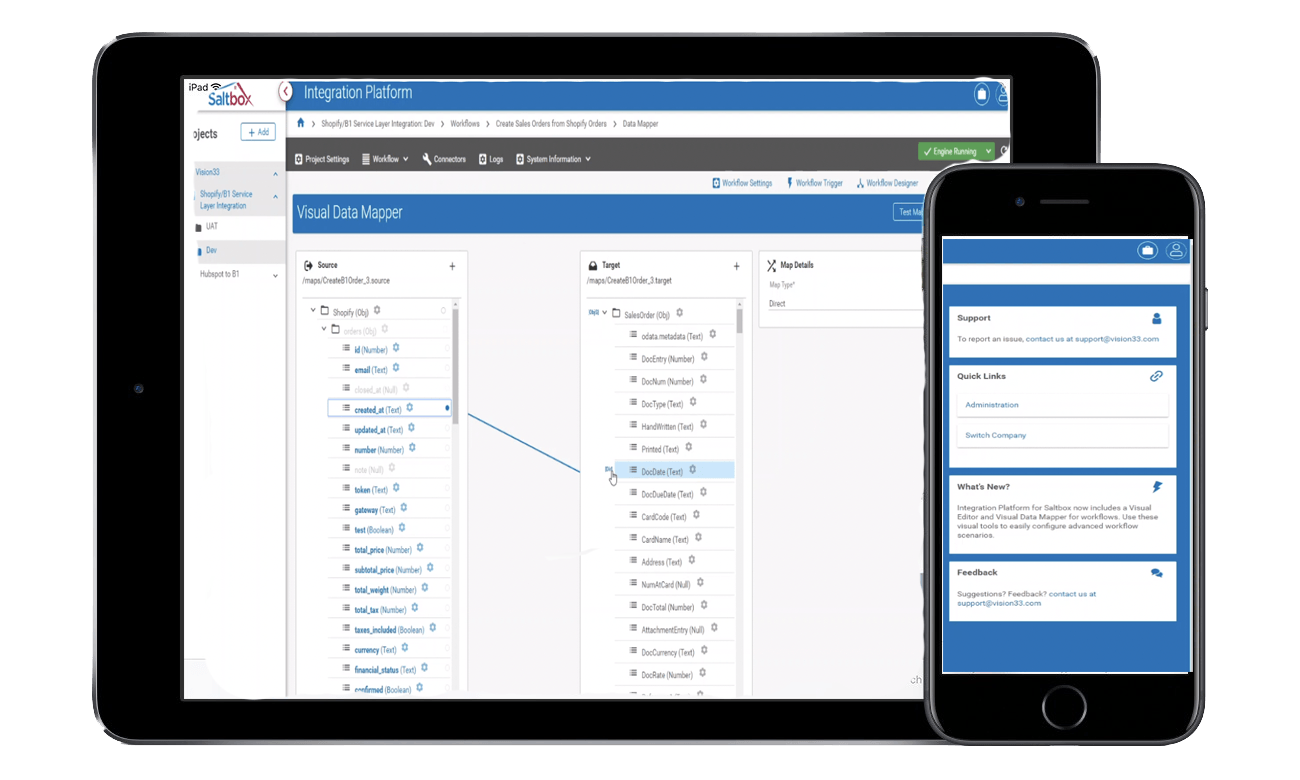 Saltbox Connector Gallery
Use filters to narrow your search.
No results for "". Please
Contact Us
about building a custom connector.
Custom Integration and Workflow Solutions
If you need help integrating a proprietary, legacy, or modern-day SaaS application with the rest of your tech stack, Vision33 can help.
We know integration like the back of our hand.
Our certified consultants will dive deep into your business, getting to know your technology stack and unique processes to develop a groundbreaking, bespoke solution to transform your business.
Our roots are steeped in delivering services to our customers, and we're happy to support as much or as little of your project as you need.
Connect to any third-party application that has standards-compliant REST APIs
Universal API Connector
Connect legacy and proprietary solutions with traditional integration methods or Saltbox API Gateway.
Saltbox API Gateway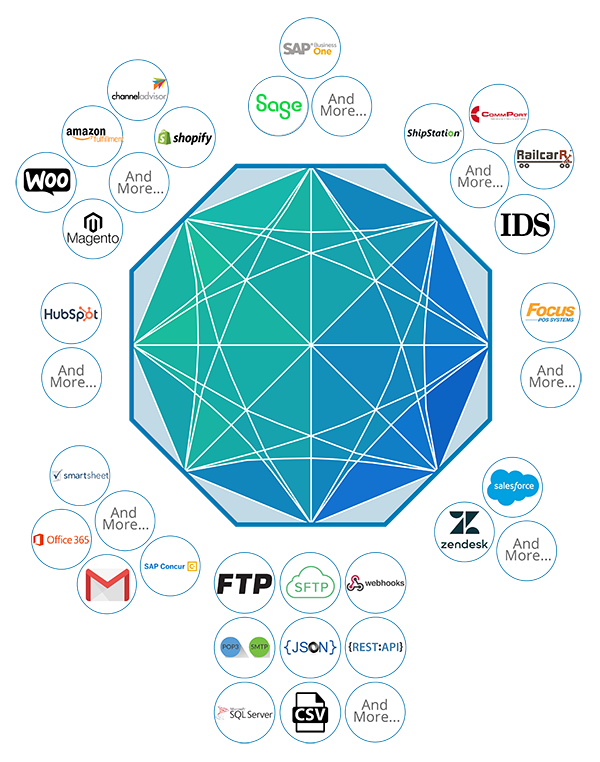 Saltbox API Gateway
Facilitate real-time integration between Saltbox and any third-party application.
Saltbox Connectors
Connectors seamlessly integrate your mission-critical applications.
The Saltbox Platform
The Saltbox Platform is an enterprise-class, low-code iPaaS solution that empowers companies to integrate, unify, and streamline business operations. This accelerates automation initiatives and increases the ROI of their data and existing technology investments.

Let's Meet Your Challenge Together
Our resources, formal methodology, and project governance provide low risk for projects, free up resources for other initiatives, and give you space to focus on where you're taking your business next.