Integrating
Brandwise

with your business just got easier.

Brandwise is a suite of sales enablement tools that make it simple for wholesale agencies, suppliers, sales reps, and retailers to sell in a showroom, on the road, and online, from any device. With Brandwise, the wholesale industry can create dynamic presentations, easily capture and manage orders, and automate shipping. Brandwise's powerful reporting and analytics deliver critical information to enable smart business decisions for selling in highly competitive markets.

Although Brandwise simplifies the order process and helps wholesale businesses grow, it involves a lot of data and transactions – transactions you'll need to move into other mission-critical business applications. That's where things can get complicated.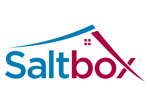 About Saltbox
The Saltbox Platform is a born-in-the-cloud iPaaS (integration platform as a service) solution for enterprise integration, workflow, and collaboration between business applications.
Interested in learning more about this connector and how you can streamline operations with Saltbox?
Complete the form to start the conversation.