Integrating
FTP Utility Connector

with your business just got easier.

A File Transfer Protocol (FTP) is a standard network protocol that transfers files between a client and a server on a computer network. FTP is constructed on a client-server model architecture and utilizes separate control and data connections between the client and the server.

The FTP Utility Connector for the Saltbox Platform is used to download or upload files to an FTP system. It includes various actions that are used by a workflow to download, upload or inspect data from a system. Additionally, workflow triggers initiate workflows and are used to define the data supplied to a workflow. Raw message content settings are used by workflow triggers to define how to process data fetched from a system. This converts data from one format into Saltbox Message format so it can be processed by the workflow.
About Saltbox
Integration, the lifeblood of business agility and a competitive advantage in fast-evolving markets, should be accessible to every company. That's why Vision33, business technology, process, and integration experts, developed Saltbox.

Saltbox is a cloud-native, low-code integration platform as a service (iPaaS) solution that empowers small and midsized companies to integrate disconnected business systems like ERP, CRM, and eCommerce.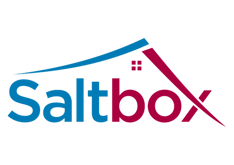 Interested in learning more about this connector and how you can streamline operations with Saltbox?
Complete the form to start the conversation.