Integrating
Concur® Invoice

with your business just got easier
Integrating <SAP® Concur®> with your business just got easier
Concur® Invoice is an invoice management solution that helps companies take control of spending. While it natively integrates with other Concur modules, integrating with other mission-critical applications like SAP Business One is a bit challenging. Enter Saltbox.
The Saltbox Platform by Vision33 is a certified integration solution for Concur Invoice.
How the integration works
A pre-built connector sits atop the platform, facilitating the integration with other business applications, like SAP Business One. Automated workflows reside within the connector. Those workflows define and automate the flow, treatment, and delivery of transactional data between Concur Invoice and other business systems, enhancing functionality and delivering unprecedented value.
Dynamic updates
The Concur Invoice connector updates dynamically, reducing IT maintenance and protecting integrations and workflows from disruption.
CTA: <Download brochure>
Out-of-the-Box workflows
Out-of-the-Box workflows like those below quickly automate common business processes and scenarios.
Create or update vendor(s) in SAP Concur (B1 > Concur)

Create A/P invoice(s) in SAP Business One (from Concur A/P invoices) (Concur > B1)

Create or update purchase order(s) in SAP Concur (B1 > Concur)
These workflows can be customized to address your integration scenarios, or new workflows can be built.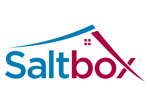 About Saltbox
The Saltbox Platform is a born-in-the-cloud iPaaS (integration platform as a service) solution for enterprise integration, workflow, and collaboration between business applications.
Interested in learning more about this connector and how you can streamline operations with Saltbox?
Complete the form to start the conversation.