Integrating
SAP Business One

with your business just got easier.

SAP Business One is a powerful, all-in-one enterprise resource planning (ERP) solution that enables small and midsized business to run simple, grow fast and drive profit. SAP Business One brings core business areas – including financials, accounting, inventory and customer relationship management – together under one simple platform and provides clear visibility into your entire organization. By capturing data into a single centralized location, you can access vital real-time information to make fast, informed decisions.

SAP Business One saves you time and money and allows you to focus on superior customer service, but you may be using other mission-critical business applications. If you need to move data back and forth between SAP Business One and those applications, things can get tricky. Workflows need to be developed to transform that data, and that takes time and manpower. It can also lead to expensive mistakes.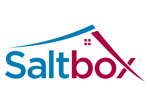 About Saltbox
The Saltbox Platform is a born-in-the-cloud iPaaS (integration platform as a service) solution for enterprise integration, workflow, and collaboration between business applications.
Interested in learning more about this connector and how you can streamline operations with Saltbox?
Complete the form to start the conversation.